DEMON LINUX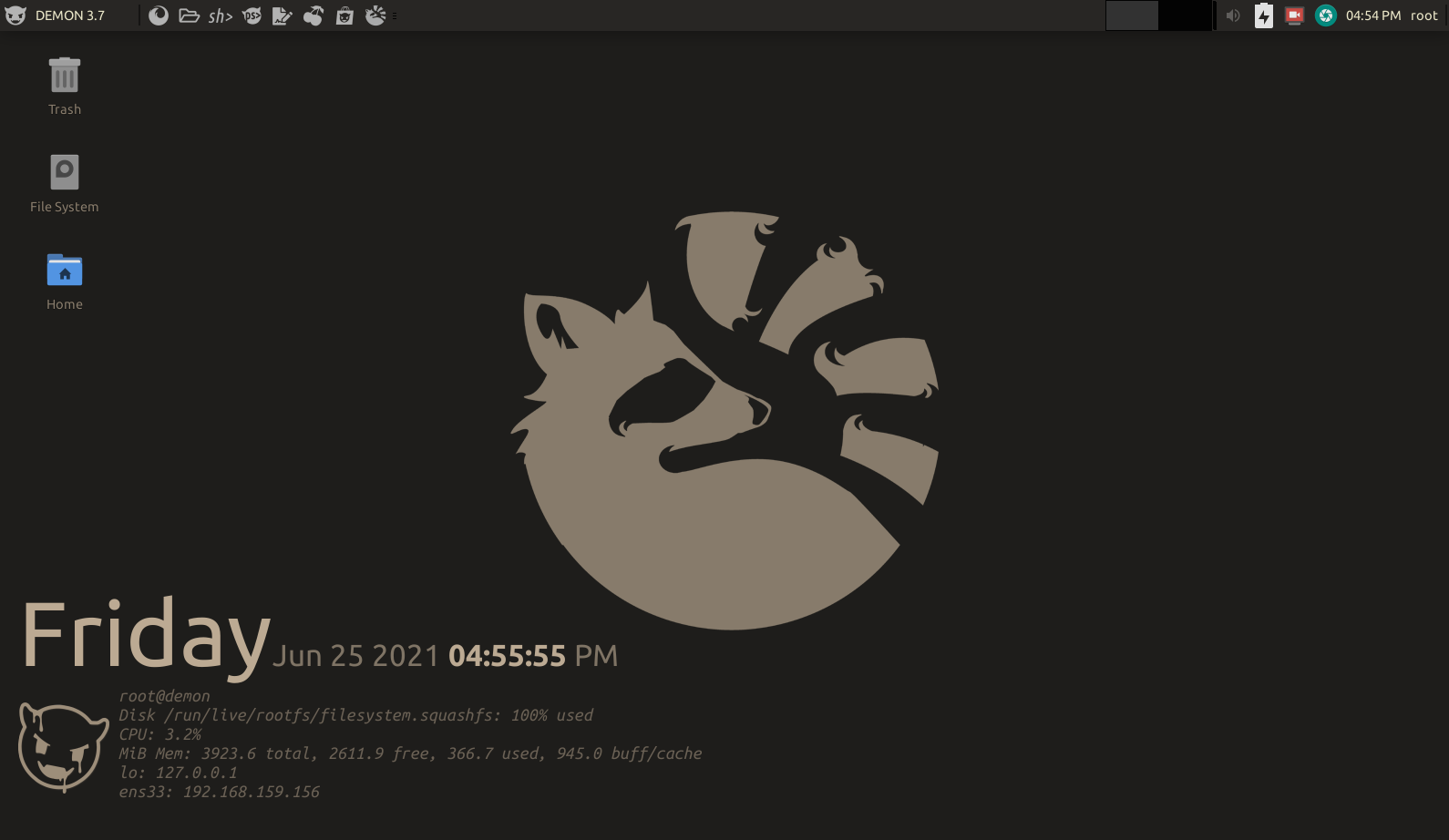 Demon Linux is a penetration testing custom Debian distribution packaged as an ISO file.
This ISO file is intended to be used in VMWare and can be used LIVE with RAM/Squash FS, or you can run the installer and install it to a virtual disk.
DOWNLOAD
You can download the latest live ISO (3.7.1d)
here
(2.7 GB)
Or from Mazafaka's mirror:
here
INSTALLATION
Please install Demon Linux using VMWare Workstation. Please follow the tutorial video below to install Demon Linux once the ISO file is downloaded to your computer.